La Rotonde, Science Outreach Centre of Mines Saint-Étienne
#letsbecurious
At La Rotonde everything starts with curiosity and pleasure!
As a laboratory of ideas and innovations open to everyone since 1999, La Rotonde has been  fostering the dialogue between Science and Society. Its one-of-a-kind setup, within a prestigious Graduate Engineering School, makes it a unique and privileged place for relations between higher education and civil society.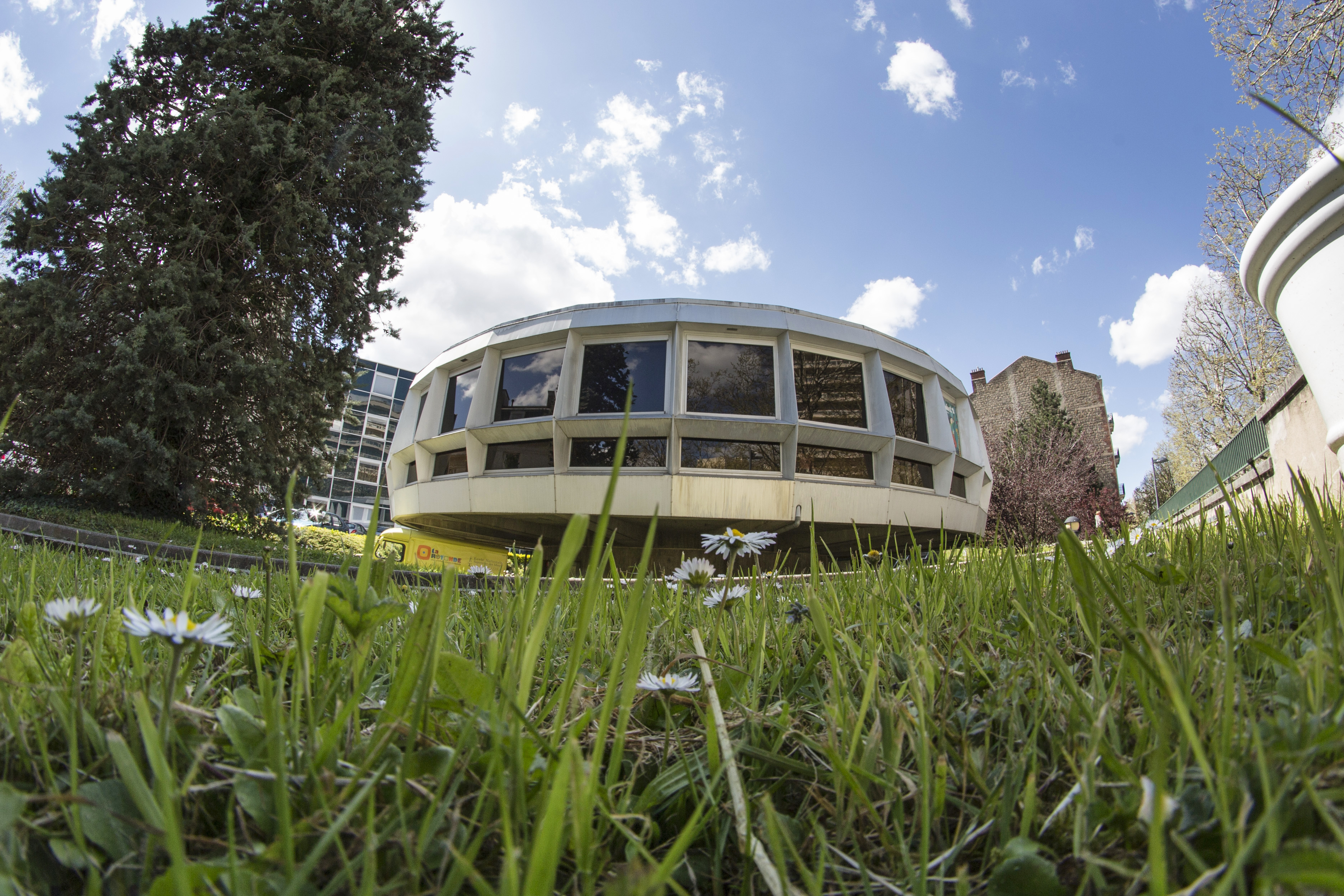 La Rotonde is a place to discover, experiment, create, learn, make sense, interact, share… A place open to all and which enables everyone to take a critical look and by doing so participate in the evolution of our societies.
La Rotonde proposes inclusive and innovative mediation models and benefits from  a great diversity of public support from communities and partners.
It is positioned at local, regional, national and international levels with
audacity. It actively participates in the promotion of the territory where its attachment is strong. La Rotonde is a gear that generates energy!
La Rotonde works to make science accessible to all and produces exhibitions, magazines, mobile applications, reports, events, public meetings, educational tools and projects…
The public can participate in our activities in our cultural venue and also outside and throughout the territory. We strive to reach the public wherever they are, never forgetting that many people will never come to our centre, out of fear or ignorance, so it is our mission to go to them to break down their barriers and show that Science with La Rotonde is for everyone.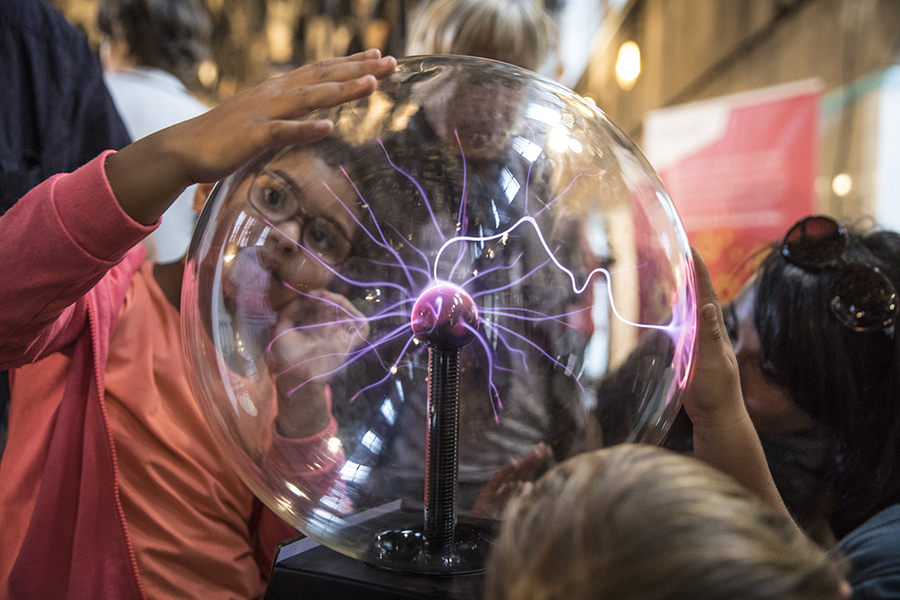 In La Rotonde it's forbidden not to touch the exhibits, it's obligatory to laugh out loud, and to come with family or friends… you do not need to be a scientist, just curious!
La Rotonde started with an idea, a project became a strategy: give a space for everyone to have a voice in shaping our collective futures. The Rotonde team is made up of 10 people, all specialized in scientific mediation. The profiles are varied to meet due to the variety of projects that we develop. The Rotonde receives the support of many partners: cities, metropolis, region, foundations …
Be curious, ask questions, look for answers, try, manipulate… and do it with us! Welcome to La Rotonde